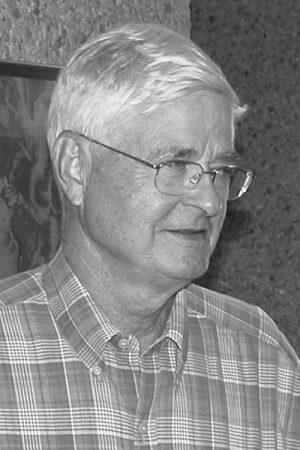 Dr. Alfred (Al) Stuart
• Professor Emeritus
Alfred Wright Stuart, of Charlotte, died Sunday, November 1, 2015.
Stuart was Professor Emeritus in the Department of Geography and Earth Sciences at the University of North Carolina at Charlotte. He retired in 1999 after thirty years of service on the faculty at UNC Charlotte, including seventeen years as chair of the Department of Geography and Earth Sciences. During his tenure he was principal in the publication of over twenty books, numerous journal articles and technical reports, including the North Carolina Atlas, originally published in 1974, with a new edition in 2000. He and his colleagues pioneered new ways of making highly complex information accessible and compelling. He often described himself as an "academic journalist," and valued honest, direct communication in every aspect of his professional and personal life.
Stuart's work, research, and service helped to define Charlotte and the Charlotte region, and provided the foundation and framework for its development and growth. Under his direction, the innovative programs of the Department of Geography and Earth Sciences educated and trained many of the city planners and other leaders guiding the growth and development of towns and cities across the state and nation. In addition to his academic career, he worked extensively for the State of North Carolina in gathering and interpreting economic and population data. For many years, he served as the Research Director for the Institute for Organizational Management for the US Chamber of Commerce.
As an educator, his students valued his commitment, forthrightness, enthusiasm for new methods and technologies, and pride in their accomplishments and careers. His colleagues valued his fairness, dedication, and belief in them. He was fiercely proud of the growth and development of UNC Charlotte, and tirelessly advocated for its central place in the city's present and future.
A native of Roanoke, Virginia, he completed his first two years of college at the Virginia Military Institute, before transferring to the University of South Carolina. After earning his BS degree with a major in geology from South Carolina in 1955, he entered the graduate program at Emory University, where he earned his MS degree in geology in 1956. After finishing at Emory, he went on active duty in the United States Army, where his education and training enabled him to serve in Greenland with a civilian research team. This experience sparked his lifelong passion for and interest in both polar regions.
In 1958, Stuart was selected to serve on an international team of researchers commissioned by the National Science Foundation (NSF), for its US Antarctic Research Program, then underway as part of the International Geophysical Year. After many months of preparation, he and the rest of his team journeyed to Antarctica where they spent the next fifteen months of pioneering work in the most extreme and harrowing conditions on the planet. His work and exploits are chronicled in two books and many articles, including a large feature article in National Geographic magazine, and commemorated by a mountain named in Stuart's honor. He liked to qualify this last by noting that it was merely the sixteenth highest peak on the continent.
After returning from Antarctica in 1960, his academic interests turned to geography, and he earned a PhD in the field from the Ohio State University. After a stint as a city planner in Roanoke, he joined the geography faculty at the University of Tennessee-Knoxville, where he served from 1964 through 1969. In 1960, he married Mary Louise Moyers and together they had four children.