PhD in Geography
PhD in Geography, University of North Carolina at Charlotte
Now accepting applications for Fall 2024
GRE requirement waived for 2024 Admissions
The priority deadline for funding consideration is February 15th, 2024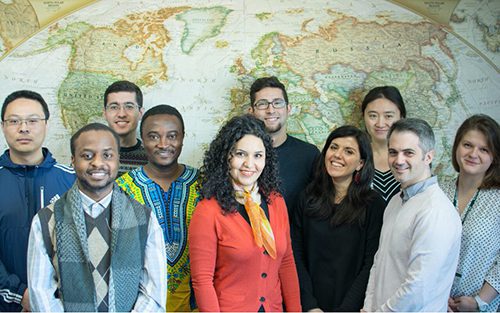 The PhD in Geography is our department's core doctoral program reflecting the multi-disciplinary research and teaching expertise of our exceptional and award-winning faculty. Graduate students engage in coursework from within and across three areas of focus: Urban and Regional Analysis, Earth and Environmental Systems, and Geographic Information Science. A broad range of elective courses build upon shared training in the theoretical and methodological foundations of Geography, advanced research approaches (quantitative and/or qualitative) and spatial technologies and analysis. Independent research follows yielding a dissertation that advances knowledge in Geography and its related disciplines.
Doctoral students in Geography at the University of North Carolina at Charlotte are members of a student-centered, well-resourced and collegial department comprised of social, physical and applied scientists. As many as half of our PhD students are supported through competitive Graduate Assistantships or Fellowships and our students are frequent recipients of the university's most prestigious scholarships and national awards. Currently, the program's Graduate Assistantships include a 9-month stipend of $21,000 plus tuition and health care support through a Graduate School GASP Award.
Our commitment to professional development translates into student involvement in faculty-led research and outreach teams; summer field work grants; financial support to present at national and international conferences; and preparation for teaching and research excellence both pre and post-graduation. Doctoral students in the program have established a tradition of engagement and leadership in the department, across campus, and within national and international professional associations such as the American Association of Geographers and its regional and specialty groups.
The program is structured to be completed within 4 years and our graduates find professional success across the occupational spectrum – as tenure-track professors, international researchers, community planners, analysts with local to national scale governments, post-doctoral fellows, applied scientists, spatial entrepreneurs, private sector consultants and more.
We are now accepting applications for Fall 2024 Admission. Applications received before February 15, 2024 will be given priority consideration for available assistantship and fellowship funding.
Please note that our program will continue to waive the GRE requirement for applicants seeking admission for Spring and Fall 2024. If applicants wish to submit GRE scores they may still do so and those will be considered in the review process.
Admission and requirements? Please refer to UNC Charlotte Graduate Catalog
Ready to apply? Please refer to UNC Charlotte Graduate School Admissions
Questions? Please contact program director Dr. Isabelle Nilsson inilsso1@charlotte.edu
Resources for PhD in Geography Program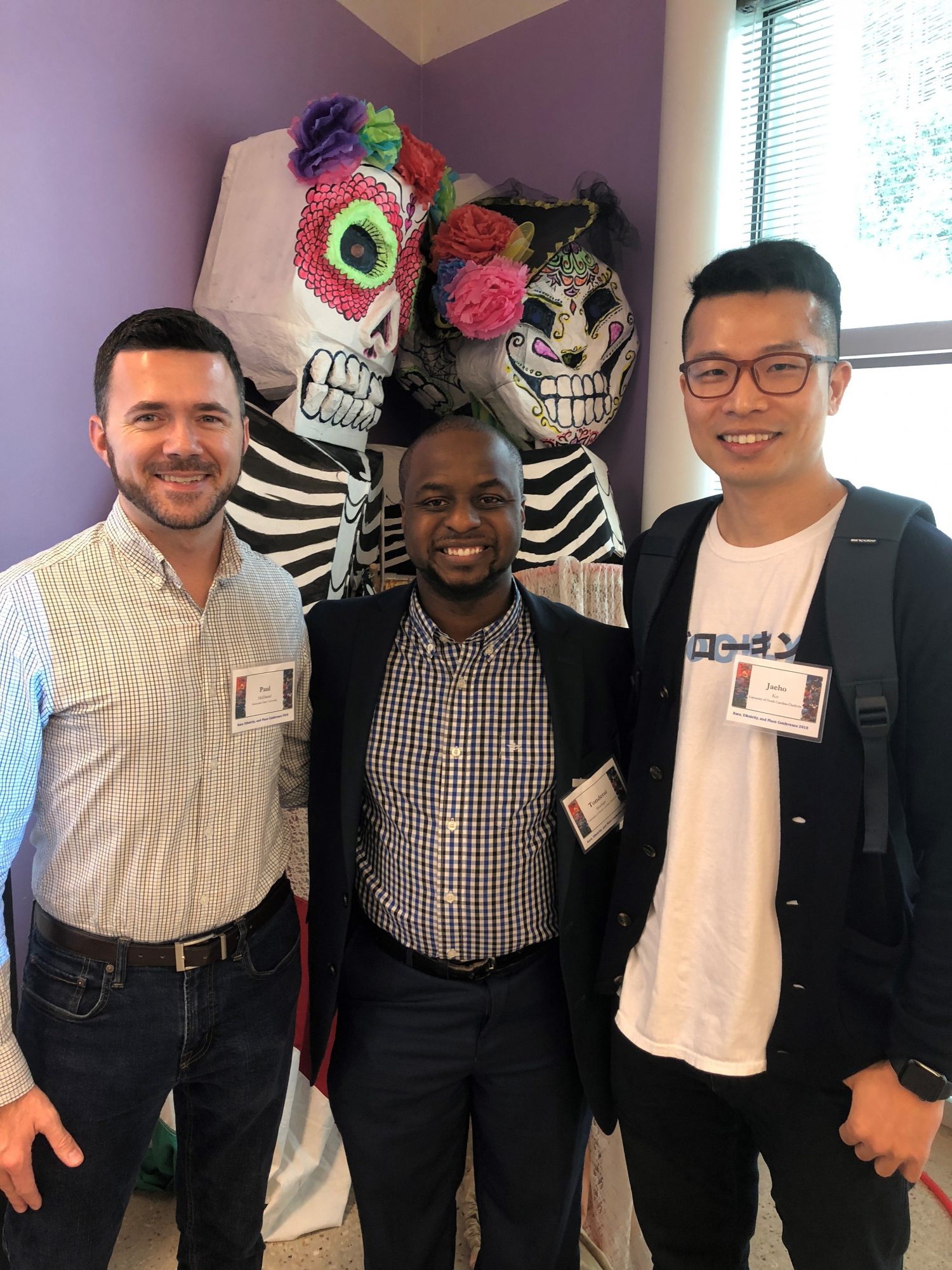 Alumni Dr. Paul McDaniel and students Tonderai Mushipe and Jaeho Ko connect at Race, Ethnicity and Place (REP) conference in Austin, TX, Fall 2018.
Publications by our PhD Geography Students and Recent Alumni (and their faculty co-authors)