Geology
Are you interested in how the Earth works? Have you always been fascinated by volcanoes, earthquakes, rock formation, and how they shape the Earth? Geology could be the major for you! The undergraduate Bachelor of Science degree in Geology is a rigorous program that is designed to both prepare students for entry into the workforce as practicing geoscientists and to provide them with the knowledge required to pursue an advanced degree. Students enrolled in the Geology program are afforded the opportunity to pursue interests in several areas of specialization, including: petrology, structural geology, sedimentary geology, hydrogeology, soil science, surface processes, climate change, and paleontology. These areas of study are also well represented in the Fundamentals of Geology exam which affords the first step to being a Licensed Professional Geologist (PG) in the state of North Carolina (and others).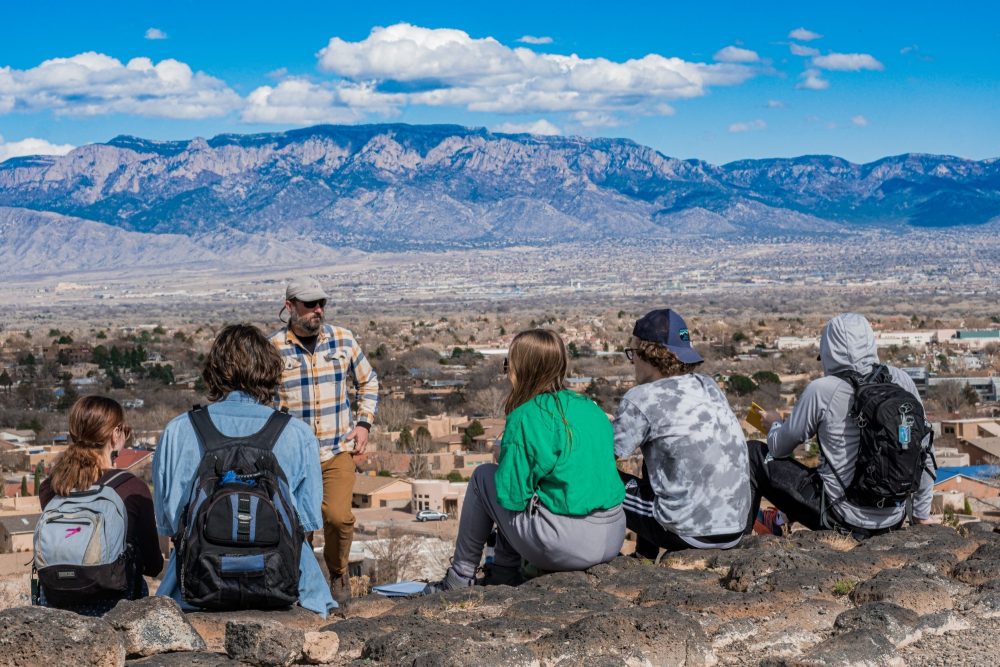 Why UNC Charlotte?
Local Geology Provides a Natural Lab Setting
Geologically, UNC Charlotte is situated within the Charlotte Terrane, which is composed of 400-600 million year old igneous and metamorphic rocks that are sourced for dimension stone and crushed aggregate. The University is surrounded by a geomorphologically rich landscape with active and ancient geologic features including rivers, terraces, and alluvial fans all ripe for study! The Charlotte Terrane is bordered to the east by the Carolina Terrane, where gold was first discovered in the United States, and to the west by the Kings Mountain Terrane, which includes a recently reopened lithium mine. Natural rock exposures as well as numerous quarries in the region provide opportunities for field experiences through coursework as well as research with faculty.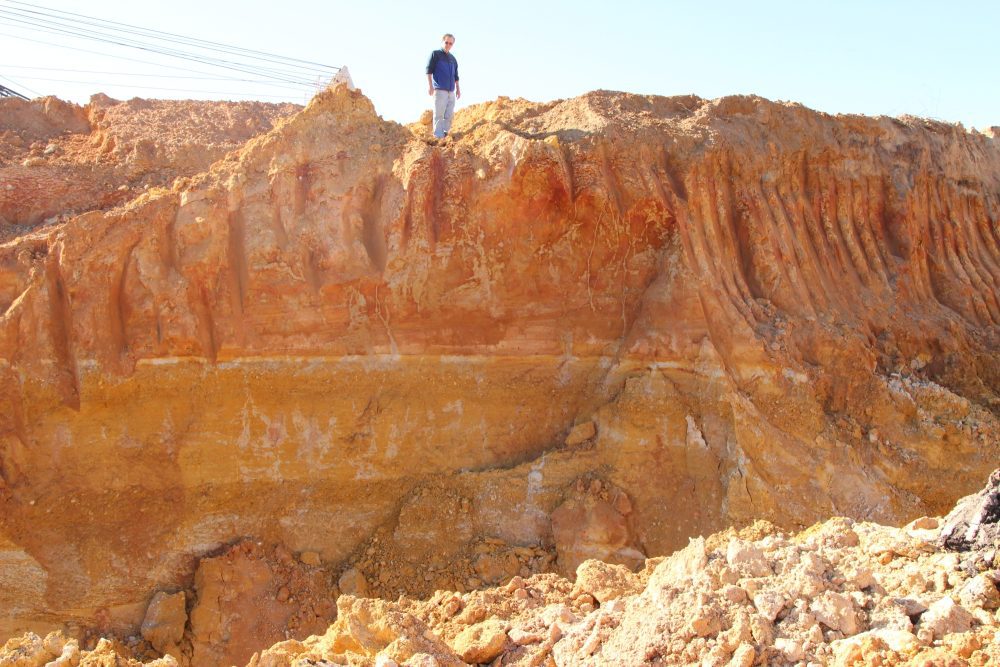 Small Class Sizes Enhance Learning Outcomes
Outside of the introductory Geology course, Geology classes are generally small, consisting of approximately 20-25 students. Smaller class sizes are ideal for a major whose courses typically include lab and field components and enable more interaction among students as well as between students and the instructor.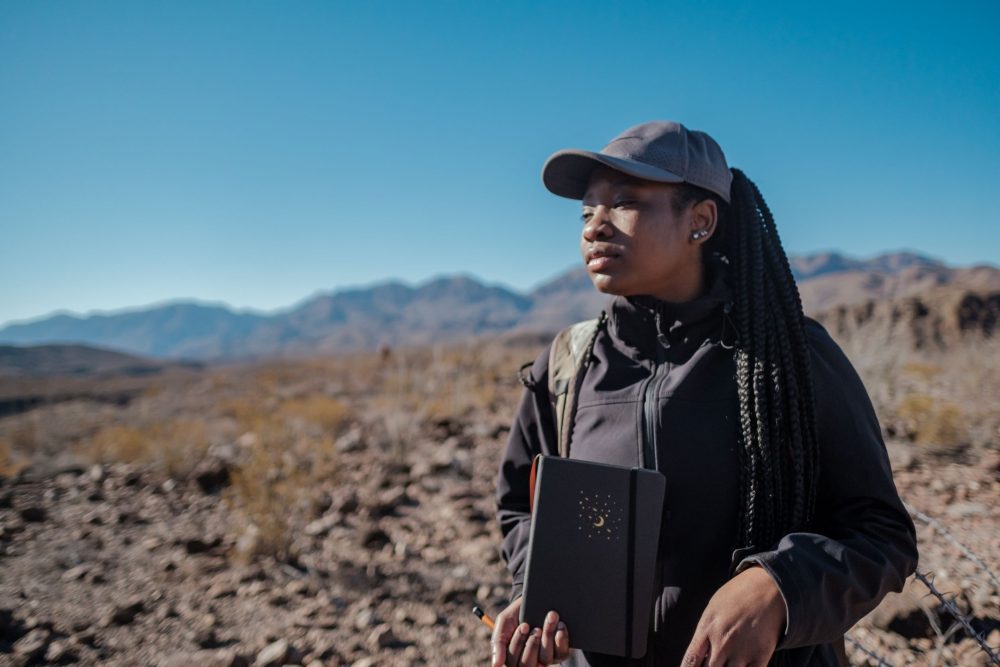 Conferences and Internships Strengthen Professional Experience
Students are encouraged to engage with professionals through organizations such as the Carolina Geological Society (CGS), the Geological Society of America Southeast section (SE GSA), the Society for Mining, Metallurgy, and Exploration (SME), and the Association of Environmental and Engineering Geologists (AEG), of which UNC Charlotte is a student chapter. Conference meetings and field trips are the perfect settings to network with professionals in the field who can guide students toward various internship and employment opportunities.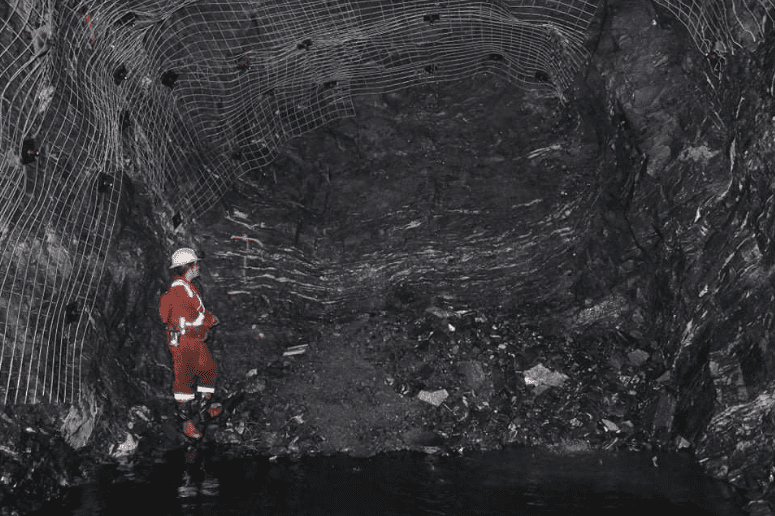 Student-led GEO Club Increases Community Engagement
The Geology and Earth Sciences Organization (GEO Club) participates in street and stream cleanup activities as well as outreach opportunities, such as Charlotte Kids Fest, that inspire the next generation of scientists within the greater Charlotte community.
Dedicated Faculty Advisors Focus on Student Success
Each Geology major is paired with a faculty advisor who guides the student through their degree completion at UNC Charlotte. Advisors help students select courses that best meet their needs and interests as well as inform them of opportunities outside of the classroom. An advisor's goal is to ensure that students graduate as planned with the geologic background necessary to pursue employment or graduate school.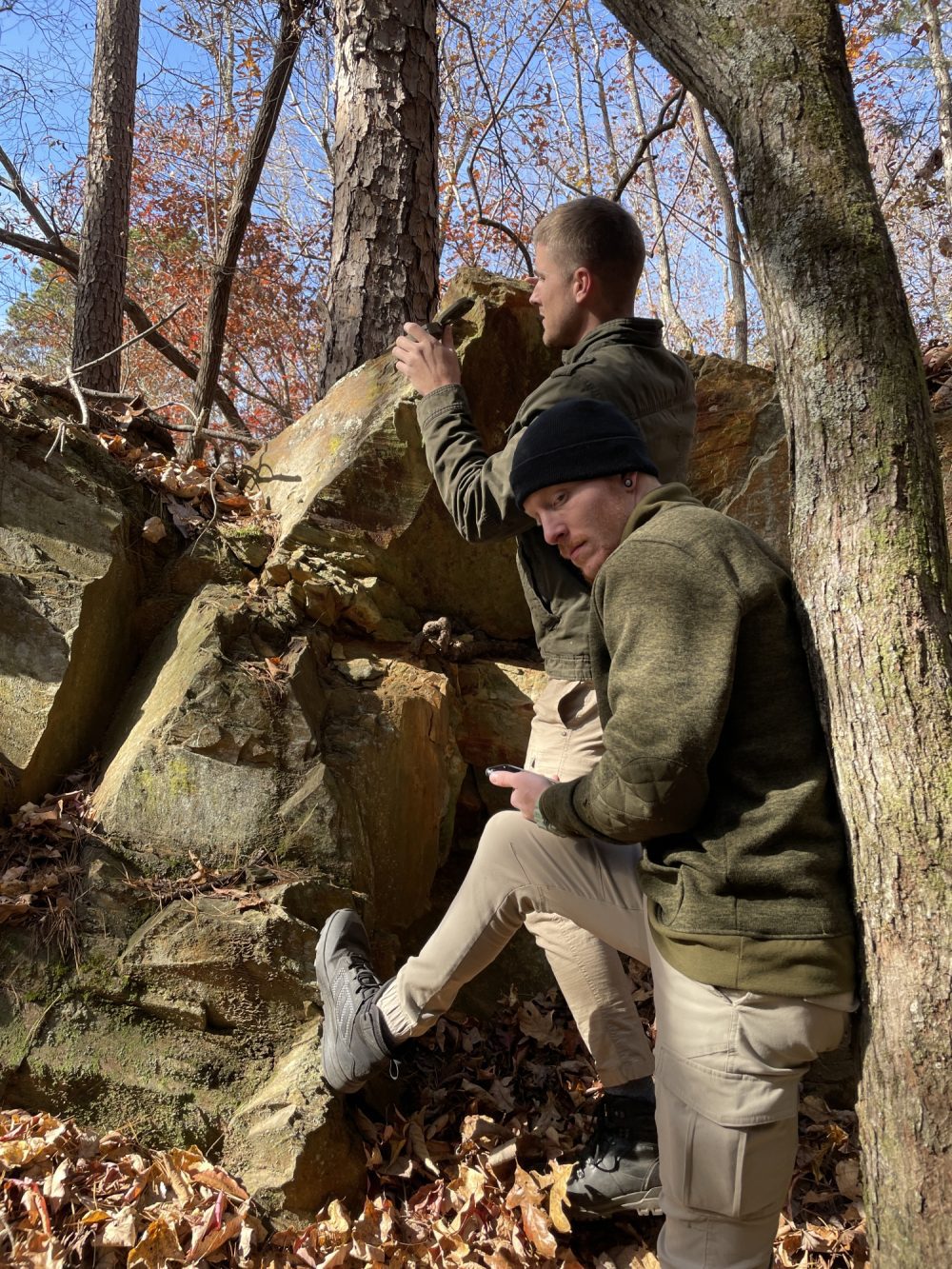 Mission and Student Learning Outcomes
Students graduate with the skills and experience they need for professional employment within the petroleum and mining industries, the environmental consulting field, the National Park Service, and geological surveys, or further study toward graduate degrees. Geology also has significant ties to environmental, agricultural, oceanic, and hydrological sciences and being in an interdisciplinary Geography and Earth Sciences department allows students to explore these classes and possible minors. For students wishing to pursue any of these areas, a degree in Geology from UNC Charlotte is the path for you!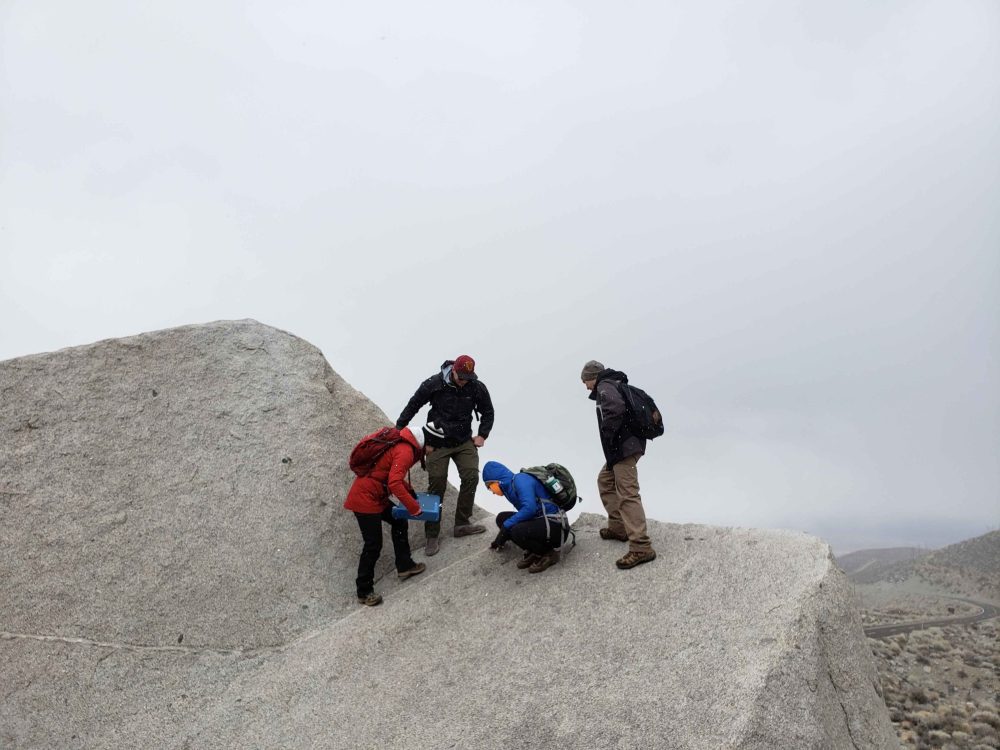 By the end of the Geology program students will be able to demonstrate the ability to:
Identify common rock-forming minerals and major rock types in hand specimen and thin section, and describe the geologic conditions under which each formed.
Identify the common types of fossils and describe how they are used to reconstruct the evolution of life on earth.
Recognize the major types of geologic structures and apply these to reconstruct the tectonic history of a region.
Describe the major processes and landforms of the earth's surface.
Describe the plate-tectonic history of the earth and the relationship between plate tectonic processes and mountain building.
Reconstruct the sedimentological framework and stratigraphic history of a well-exposed stratigraphic record.
Recognize the role of humans in Earth Systems, and our dependency and influence on the Earth Systems.
Demonstrate sufficient quantitative and writing skills, and proficiencies in computers and multi-media systems for application in the analysis and presentation of geologic concepts.
Demonstrate the ability to function independently, collaboratively, and ethically with others in the profession as colleagues and supervisors through project-based course work, participation in wider department functions.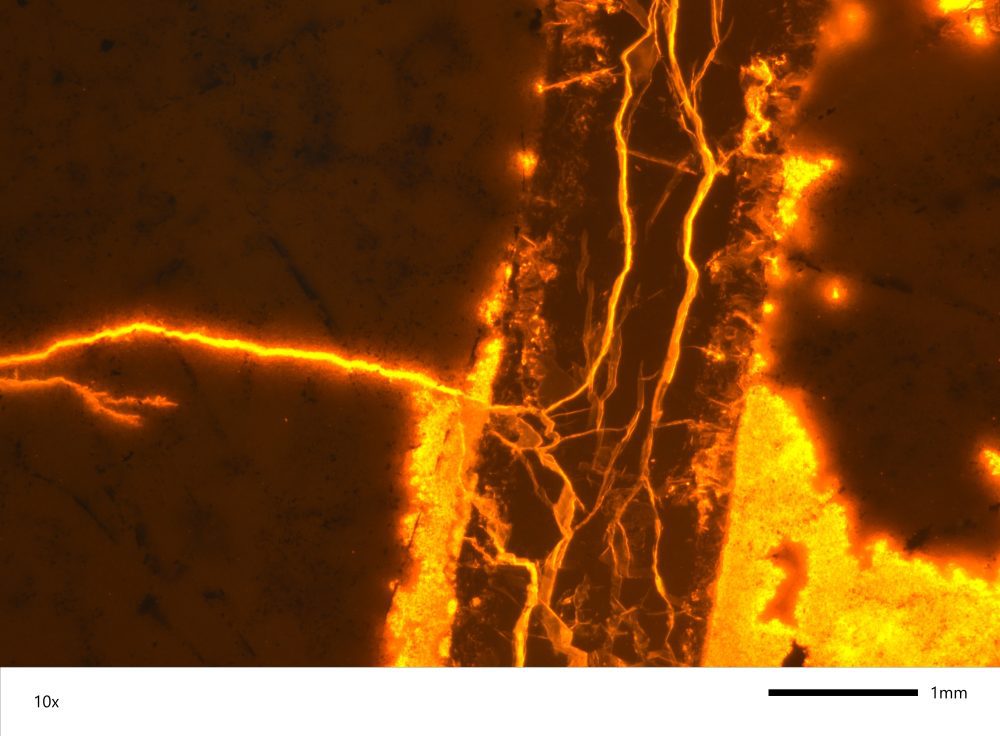 Student Experiences
Extracurricular experiences are important components of the Geology program at UNC Charlotte. Our students have held internship positions with local environmental consulting/engineering firms, the University of Texas at Austin Hildebrand Department of Petroleum and Geosystems Engineering (UT PGE), the National Park Service Scientists in Parks (SIP) program, and Nevada Gold Mines.
Many of our Geology majors participate in a multi-week summer experience known as field camp, where students learn how to take notes in the field, collect geologic data, interpret geologic structures and compile geologic maps. Field camp is taken as a course and transfers into UNC Charlotte as restricted elective credits toward the Geology major. Popular field camp locations include Colorado, New Mexico, Arizona, and Hawaii.
Geology and Earth Sciences Organization (GEO)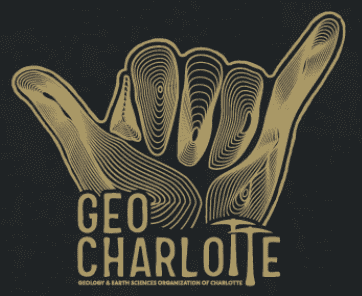 Mission Statement:
The goal of the GEO Club is to provide networking opportunities for students interested in Earth Science careers or graduate degrees, community service opportunities related to the environment and geoscience education, and peer engagement opportunities to enhance the undergraduate experience.
GEO provides a support system among students in the Geography and Earth Science Department as well as other students interested in geosciences. This is achieved by providing informational sessions to non-majors, educating majors about research and funding opportunities, fundraising events, speaker series, field trips to points of educational interest, sponsoring travel for majors to conferences to present research, and having weekly meetings.
In the past, GEO has: taken field trips with the SouthEastern Friends of the Pleistocene and the Carolina Geological Society, held AEG ( Association of Environmental and Engineering Geologists) meetings across NC, hosted Visiting Professional talks, participated in community outreach programs, and held cookouts each semester.
More information about GEO can be found here
Degree Requirements
Below are links that show the latest four-year degree requirements for the B.S. Degree in Geology as well as an option for graduation with Honors in Geology.
Honors in Geology
https://geoearth.charlotte.edu/undergraduate-programs/undergraduate-honors
If you are an incoming Freshman majoring in Geology, check out the new Science First Learning Community: Math and Science First Learning Community
If you are a current UNC Charlotte student and want to declare Geology as your major, go to the Department of Geography and Earth Sciences website and fill out this quick form and it will automatically match you up with an advisor from our department who can help you make decisions about your future.
Contact Information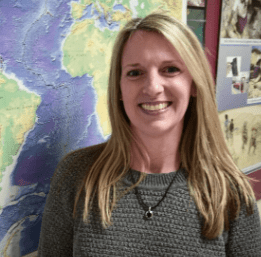 If you are interested in more information about our Geology program, please email our Undergraduate Coordinator Valerie Reynolds.