Danielle Miller
Class of 2019, Meteorology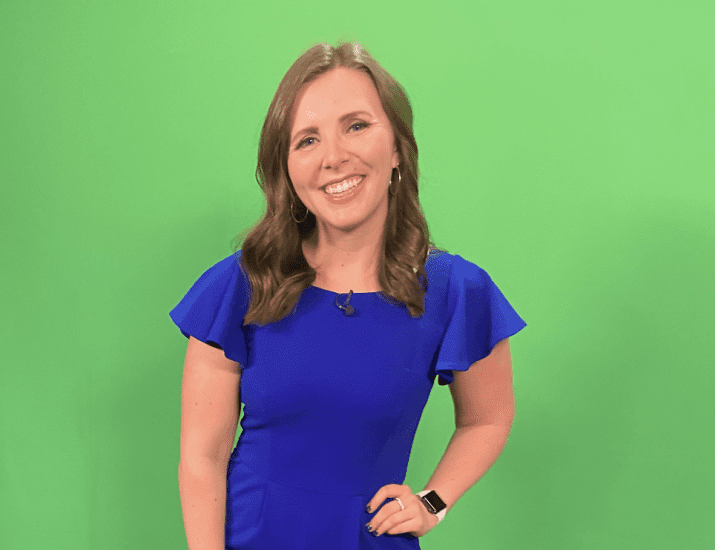 Where are you currently working, and what is your job description there? I currently work as a meteorologist for WPMT Fox43 News in Harrisburg, Pennsylvania. I forecast the weather for South-Central Pennsylvania, create graphics and weathercasts for both our morning and evening shows, report on local environmental and climatological issues, and much more.
What influenced your decision to major in Meteorology at UNC Charlotte? I always knew that I wanted to major in meteorology, but my decision to take that passion to UNC Charlotte came from both the meteorology department and the support of the Levine Scholars Program. Terry Shirley, Dr. Davenport, and every professor were incredibly welcoming when touring the school. 
How did your experience at UNC Charlotte prepare you for your career? Classes were rigorous and challenging and taught me a lot of what I needed to be successful after my undergraduate career. I also had the opportunity to expand upon broadcasting within the department, helping to redevelop UNCC Weather and a broadcast space for students to get practice before graduating. 
What skills or knowledge that you learned during your Meteorology degree at UNC Charlotte do you use most frequently? I use not only the hard skills needed to forecast but also the communication skills needed to explain complex concepts to people at home.
What academic and/or professional advice would you give to current students? I would encourage current and future meteorology students to take advantage of every opportunity they can while in school, whether attending conferences, joining a club, etc. Building connections while at UNC Charlotte helped me in my professional career by finding mentors, networking for new jobs, and more.