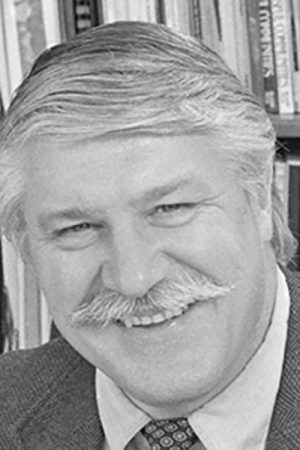 Dr. David Hartgen
• Professor Emeritus
David Thomas Hartgen, 76, native of Orono, Maine, Emeritus Professor of Transportation at UNC Charlotte and President of The Hartgen Group, who was widely known for his studies of transportation issues throughout the U.S. and Canada, passed away Saturday, May 22, 2021, at Atrium Health Cabarrus in Concord.
His parents were academics and teachers, so he learned value of education early. In 1958, his parents enrolled him and his brother at Hebron Academy, a Maine preparatory high school. In 1962, he graduated 2nd in his class cum laude with concentrations in Latin and classics, western civilization, arts and humanities. In 1962, he enrolled at Duke University as a French major but later transferred to Civil Engineering where under the guidance of Prof. Clyde N. Holland, he prepared a detailed traffic and parking plan for the University and graduated with Honors in 1966. During his school years, he worked 1/2 time in bookstores and engineering companies. His summers were spent in internships at engineering and planning companies in Old Town, Maine and Dallas, TX. In 1967, he received an MS degree in Civil Engineering from Northwestern University, and in 1973 a PhD in Civil Engineering, also from Northwestern. His advisors were Prof. Martin Wachs, Prof. Joseph Schofer and Prof. Donald Berry.
Hartgen began his professional career as a transportation analyst with the New York State Department of Transportation, Albany, NY in 1967. From then to 1988, he conducted numerous research, planning and statistical studies. He served as a policy analyst with the Federal Highway Administration, 1984-5. He developed methods of measuring and tracking road and transit performance, forecasting travel, and evaluating a wide range of transportation proposals. He also taught at Syracuse University, Union College, and SUNY Albany. He was a licensed professional engineer.
From 1989 to 2006, Hartgen was Professor of Transportation at the University of North Carolina at Charlotte. While there, he established the University's interdisciplinary transportation studies center and conducted numerous studies of transportation systems throughout the nation. He conducted extensive assessments of congestion, road condition, growth and transit service on North Carolina, with particular focus on Charlotte. He was widely known nationally for his continuing series of reports on the comparative performance of road and transit systems, sprawl and growth, economic impacts and air quality. In 2007, Hartgen opened a consulting company, The Hartgen Group, specializing in studies of congestion, system performance, climate change, and other issues for private and public clients.
During his long professional career, he was active in the Transportation Research Board, serving on numerous committees. For 30+ years he was also the US Editor of the academic journal Transportation. He authored more than 350 publications and reports, and was an Adjunct Scholar at the Reason Foundation and the John Locke Foundation. Hartgen was widely known for his objective performance assessments of transportation projects, cost-effectiveness, travel demand comparative performance, transit and highway projects, sprawl and growth, congestion and air quality. He was a frequent media interviewee, with more than 1000 media interviews locally and nationally. He also served on the Cabarrus County Chamber of Commerce and the Cabarrus County Planning Board.
He was married to Karen E. Struchtemeyer, 1967-73, to Darlene M. Hood, 1974-80, and to Linda M. Simpson, in 1996. He had one daughter, Alice; two granddaughters, Alicia and Elizabeth LaBarge; and a twin brother, Stephen. In his 60's, he prepared and published an extensive inventory of artworks of Vincent Andrew Hartgen, his father. He enjoyed trout fishing immensely and kept a 700-page diary of his fishing experiences. For many years he owned a fishing cabin in Maine. He was an avid student of the classics all his life, and often read them in the original Latin. On a trip to Italy in 2008, he delighted fellow travelers with off-the-cuff translations of Roman inscriptions.