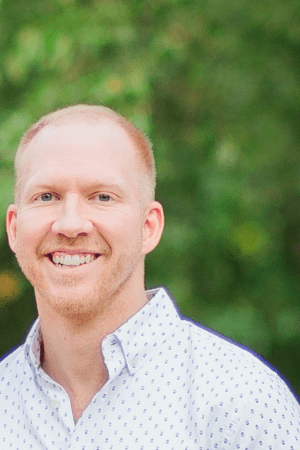 Terry Shirley
• Department Associate Chair • Meteorology Undergraduate Coordinator• Senior Lecturer
Teaching and Research Interests
Weather Forecasting
Synoptic Meteorology
Severe Weather
Winter Weather
Education
M.S. (2004) Meteorology, The Pennsylvania State University
B.S. (2002) Meteorology, The Pennsylvania State University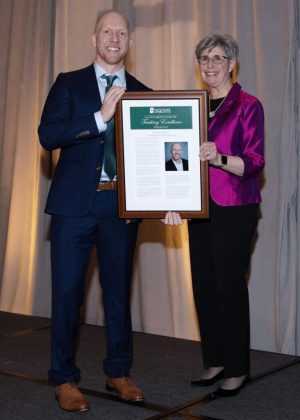 In 2022, I was honored to be chosen for the UNC Charlotte Award for Teaching Excellence, this moment was captured and was shared here.
My door is always open! That is my policy for all students, faculty, and staff. If you ever have a question about advising, course options, career aspirations or just want to say hello – feel free to stop on by! I teach a variety of courses within our department including:
ESCI 1101 (Introduction to Physical Geography),
METR 1102 (Intro to Meteorology),
METR 3140 (Fundamentals of Meteorology),
METR 3245 (Synoptic Meteorology and Lab),
METR 3330 W (Weather Forecasting ) and
ESCI 4600 (Senior Seminar).
Within the Department, I have served as the Associate Chair since 2022. In this role I am responsible for most things related to undergraduate academics across our 6 majors and 4 minors. I am responsible for undergraduate advising, recruitment, degree audits, undergraduate curriculum, and serve as the point person for faculty, staff, and students for questions regarding anything related to undergraduate education. I also serve as the the Meteorology Undergraduate Coordinator within the department. In this role I am: the first contact for all prospective students and their parents, the department liaison for all SOAR, Explore and Major's day events, the coordinator for all meteorology internships and independent studies, and responsible for all graduation audits. If you ever have a question about anything regarding the B.S. degree in Meteorology, please let me know!
I am the faculty advisor for STORM (The Student Organization of Meteorology), co-advisor for Chi Epsilon Pi (The Meteorology National Honor Society), as well as the advisor for OSTEM (Out in Science, Technology, Engineering and Mathematics).
I love all aspects of the atmosphere – I try to bring that passion into all areas of my life, but especially the classroom. If you ever have a weather question, feel free to send me an email. You can also check out my faculty website.