49er up club attends NC APA annual conference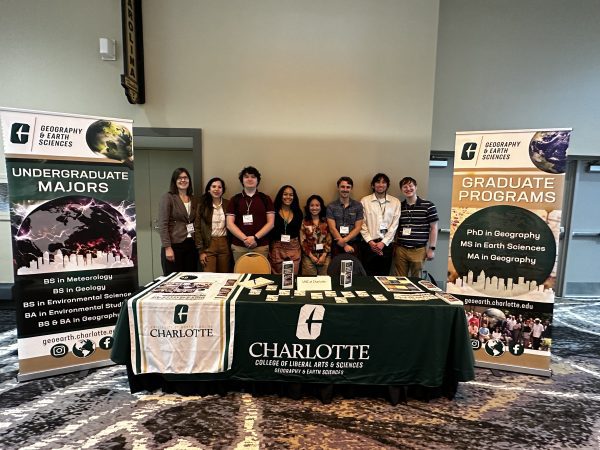 Students from the 49er Urban Planners club and the Urban Studies minor represented Geography and Earth Sciences at the American Planning Association North Carolina Chapter's annual conference in Durham this week! Drs. Zuñiga and Idziorek presented their Gambrell Fellowship research on transportation barriers experienced by residents living in underinvested Charlotte communities, and students participated in conference sessions, networked with the NC planning community, and promoted our excellent undergraduate, graduate, and certificate programs!
Pictured: Dr. Katherine Idziorek, Dr. Michelle Zuñiga, Everett Reath (undergraduate, Geography), Julia Davenport (undergraduate, Civil Engineering; minor in Urban Studies), Tuyen Truong (graduate, Geography), Joe Wiswell (graduate, Geography), Harris Robinson (undergraduate, Geography), Lucas Holden (undergraduate, Geography).