Geo club and sedimentology class collect fossils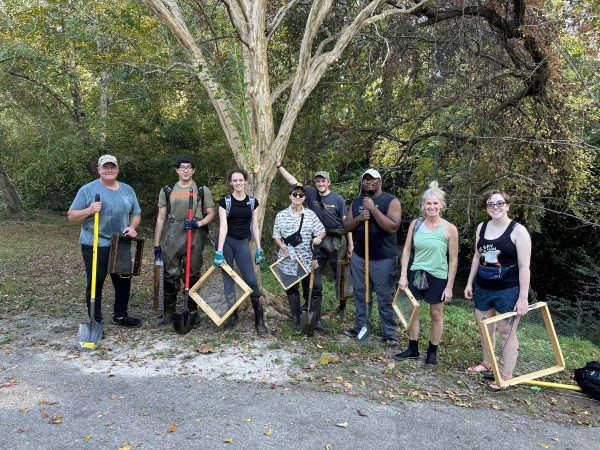 The GEO club and members of Dr. Scott Hippensteel's Sedimentology class visited Green Mill Run in Greenville, North Carolina to collect fossils. The two formations exposed along the bed of the creek are the Cretaceous Donoho Creek and the Miocene Yorktown Formation, both of which are full of shark teeth and, occasionally, marine reptile teeth. Collectively, we found around 500 teeth, including one beautiful Isurus hastalis tooth, which belonged to an extinct mako shark.
Everyone had a great time, they even stopped at an amazing all-you-can-eat Hibachi buffet which Dr. Hippensteel said he will never forget!
Below is a gallery of photos taken during the field trip.