GES faculty and students have a large presence at this year's AAG conference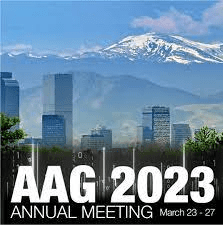 The Department of Geography and Earth Sciences was well represented at the recent Annual Meeting of the American Association of Geographers in Denver, Colorado.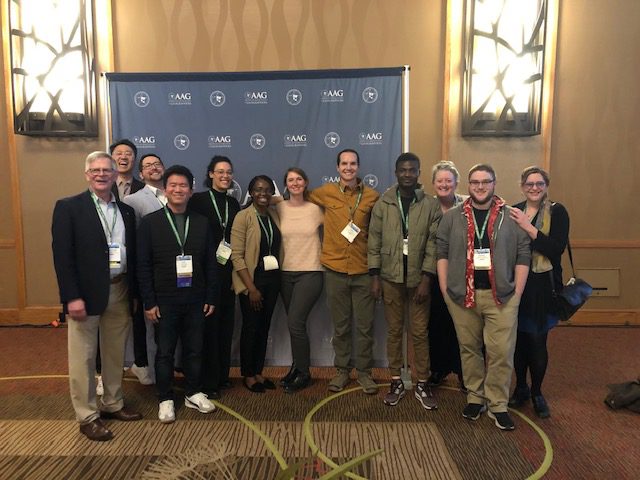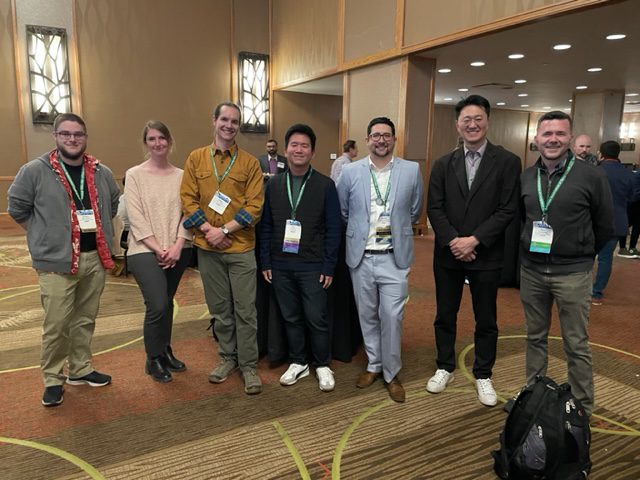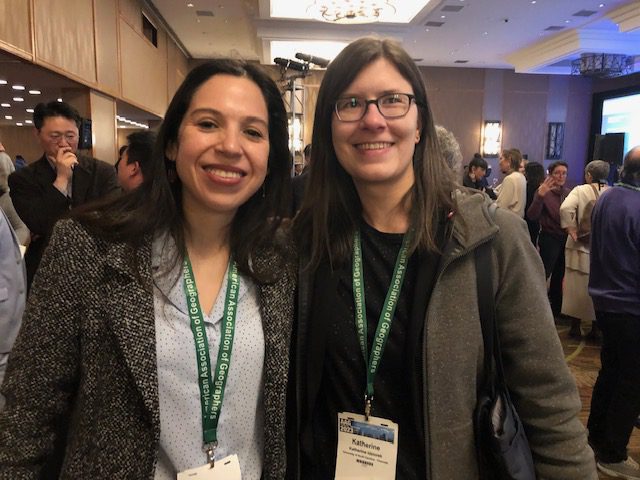 A large contingent of Geographers from UNC Charlotte (faculty and both current and former students) were present this year in Denver!
In addition to presentation of research in various paper, poster and panel sessions, UNC Charlotte GES Faculty, Students and Alumni were recognized for a number of honors and awards.
Dr. Jean-Claude Thill was celebrated as a 2022 AAG Fellow – a designation that recognizes geographers who have made significant contributions to advancing geography.
Dr. Heather Smith was honored as the recipient of the AAG's 2023 Susan Hardwick Excellence in Mentoring Award.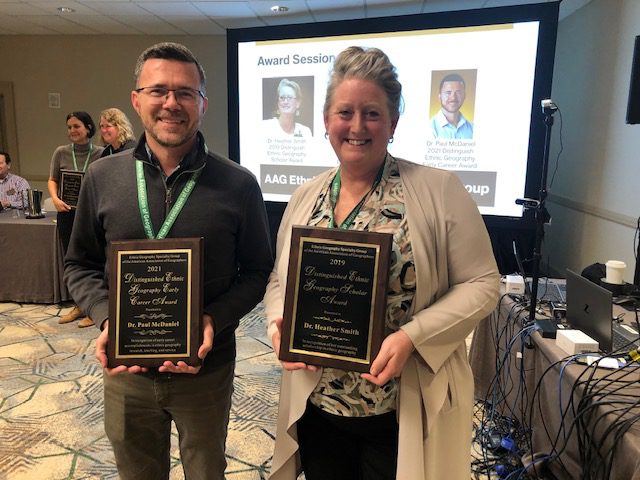 Dr. Heather Smith and Dr. Paul McDaniel holding EGSG awards
In a special session Dr. Smith was also recognized for her receipt of the 2019 Distinguished Scholar Award from the AAG Ethnic Geography Specialty Group (EGSG) alongside the winner of the 2022 EGSG Early Career Award Dr. Paul McDaniel a former PhD advisee now tenured Associate Professor at Kennesaw State University.
Other Geography Ph.D. Program alum were also recognized for research excellence at the Denver conference.
Dr. Paul Jung (2021) was awarded the 2022 Dissertation Award from the Transportation Specialty Group and Dr. Yu Lan (2022) received 4th place in the CyberInfrastructure Specialty Group 2022 Robert Raskin Student Competition.
Dr. Danny Yonto (2021) and Dr. Michael Desjardins (2020) were recognized AAG Research Award Recipients for 2022 and 2023 respectively.