Meteorology
About Us | Why UNC Charlotte? | Mission and Student Learning Outcomes | Student Experiences | Degree Requirements | Contact Information
Have you always loved weather? Do you always get excited during a thunderstorm or when it snows? A degree in meteorology from UNC Charlotte can open so many paths and allow you to tap into that passion!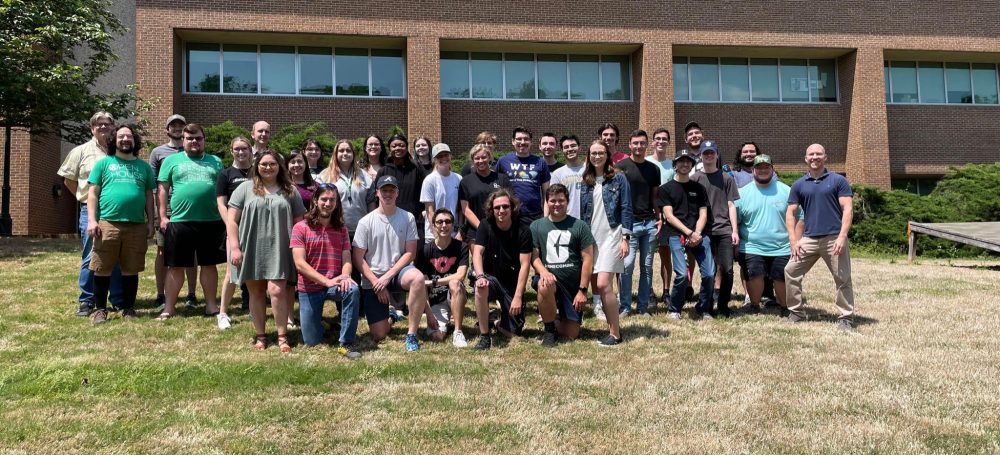 The Meteorology program is housed within the Geography and Earth Sciences Department at UNC Charlotte. Our program offers a B.S. degree in Meteorology and fulfills all of the U.S. federal government civil service requirements for classification as a meteorologist and the American Meteorological Society's recommendations for undergraduate meteorology programs.
Graduates from our program work all over the country in a variety of jobs. Don't take our word for it, take theirs:
---
The Meteorology program delivers the academic content you expect from a bachelor's degree program while also bringing to the table everything that is unique about UNC Charlotte, the Department, and our local meteorology community.
Here at UNC Charlotte, our meteorology students have the advantage of the following opportunities:
Enjoy attending classes on a vibrant and diverse campus
Small meteorology class sizes and individual interaction with faculty early on
Use of a meteorology computing lab as well as broadcast studio
Internships with various local television studios and private companies in Charlotte
Summer research opportunities with our faculty
Join our active student chapter of the American Meteorological Society

The Meteorology program is located in the newly renovated McEniry building on campus, with easy access to public transportation and the light rail which can take you across the campus or to the center of Charlotte in a matter of minutes.
UNC Charlotte is located in the Piedmont of North Carolina and offers you the opportunity to observe some of the state's extreme weather patterns first-hand. From severe weather in the spring and summer months, to tropical systems in the late summer and fall, to snow and ice storms in the winter, we have a wide array of weather phenomena to study and forecast!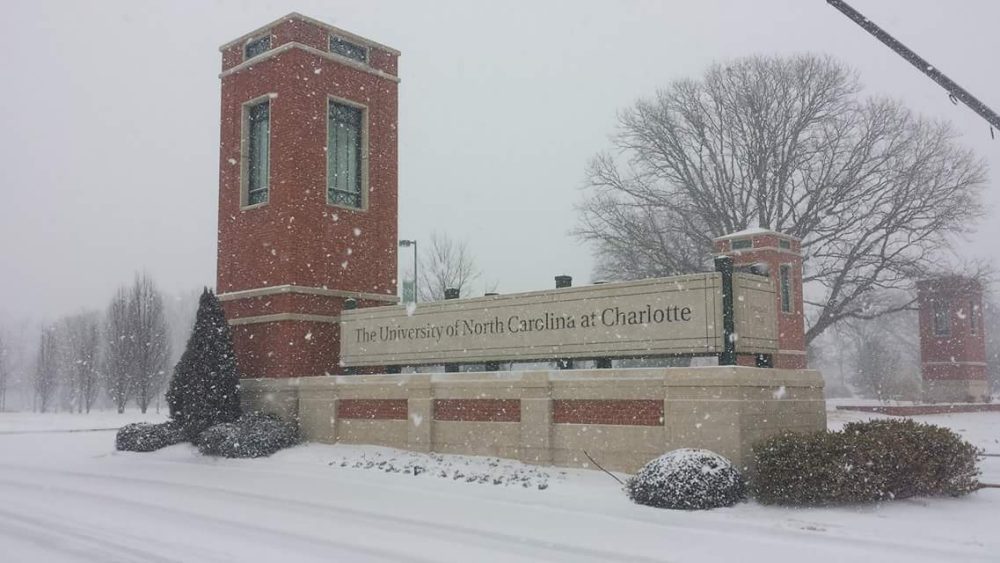 Charlotte is one of the largest cities in the southeast and as such we have a large concentration of meteorologists that live and work in the community. We pride ourselves in having strong relationships with our broadcast markets, local energy companies, and our world class airport. This gives you the opportunity to work with local professional meteorologists through internships, part-time jobs, and summer experiences.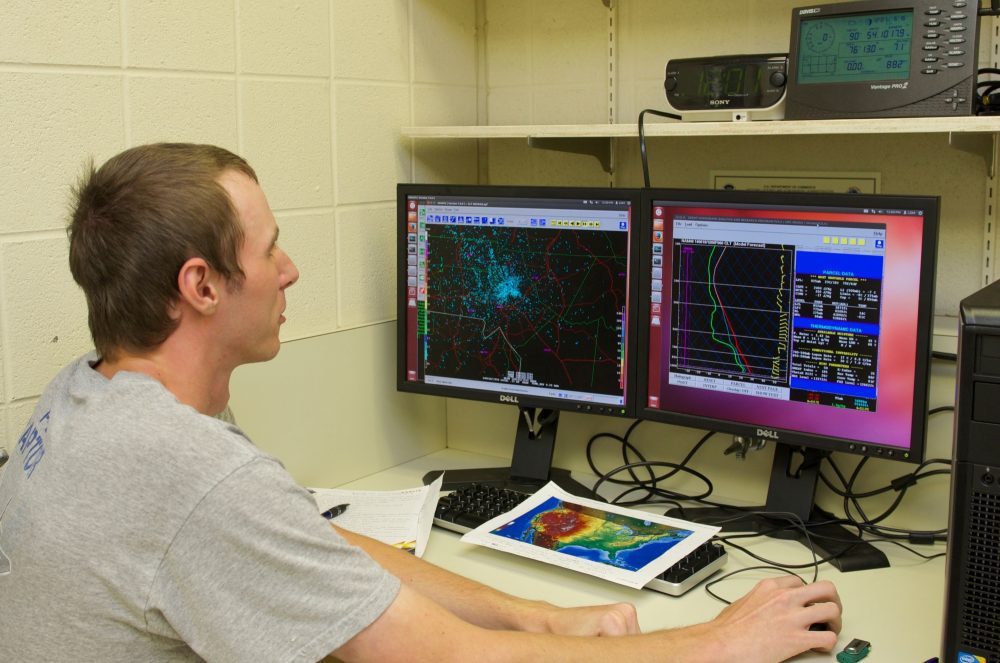 ---
Mission and Student Learning Outcomes
The mission of the Meteorology program is to provide students with an understanding of the atmosphere and the development of methods for applying that knowledge to practical problems. Meteorology is an applied science that combines the fields of physics, chemistry, mathematics, and computer science into an application of understanding the atmosphere. The program exposes students to all of these disciplines, while in parallel applying these science concepts to mesoscale, synoptic, and global scale phenomena.
Students graduate with the skills and experience they need for professional employment within industry, private consulting firms, television, government, and the armed forces or for further study toward graduate degrees. Meteorology also has significant ties to environmental, agricultural, oceanic, and hydrological sciences and being in an interdisciplinary Geography and Earth Sciences department allows students to explore these classes and possible minors. For students wishing to pursue any of these areas, a degree in meteorology from UNC Charlotte is the path for you!
Upon completion of this program, students will be able to:
Describe the general characteristics of the atmosphere, including physical processes and weather systems.
Select and interpret appropriate weather and climate data, including in-situ and remotely sensed information, for different situations.
Synthesize multiple types of weather and climate data to formulate short, medium, and long-range weather forecasts.
Create and deliver scientific presentations using multimedia techniques.
Apply mathematical and statistical techniques to the analysis and interpretation of atmospheric dynamics, thermodynamics, and radiation processes.
Apply scientific computing skills using appropriate software and structured programming.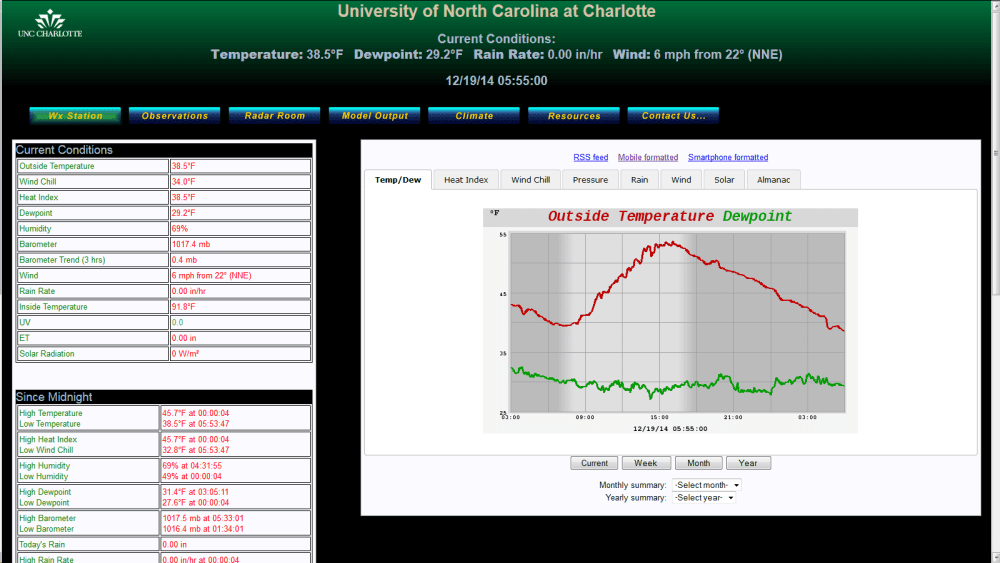 ---
Extracurricular experiences are important components of the meteorology program at UNC Charlotte. Our students hold internships at local TV stations and local NWS offices, are also involved in atmospheric research and field work in the subjects of air quality, computer weather modeling, and tropical storm forecasting.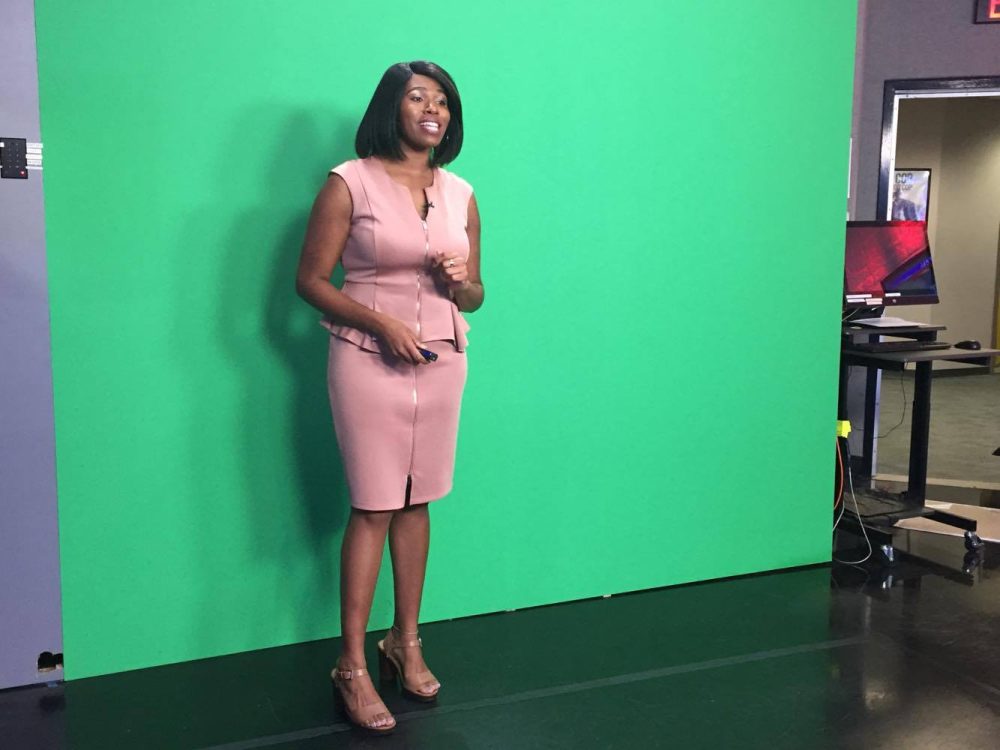 In addition, students at UNC Charlotte participate in the WxCHALLENGE national collegiate forecasting contest, daily studio broadcasts of local weather, biweekly forecasts for the Niner newspaper, forecasting for UNC Charlotte sports teams, and opportunities to go on field trips and to attend national conferences.
Also available to students is participation in the STudent ORganization of Meteorology (STORM), an official student chapter of the American Meteorological Society, which is aimed to help students network with meteorology professionals in the surrounding area and around the country.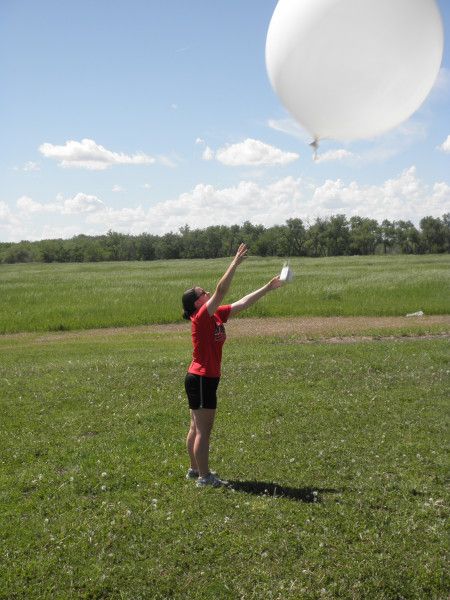 ---
Below are links that show the latest four-year degree requirements for the B.S. Degree in Meteorology as well as an option for graduation with Honors in Meteorology.
If you an incoming Freshman majoring in Meteorology, check out the new Science First Learning Community: Math and Science First Learning Community
If you are a current UNC Charlotte student and want to declare Meteorology as your major, go to the Department of Geography and Earth Sciences website and fill out this quick form and it will automatically match you up with an advisor from our department who can help you make decisions about your future.
---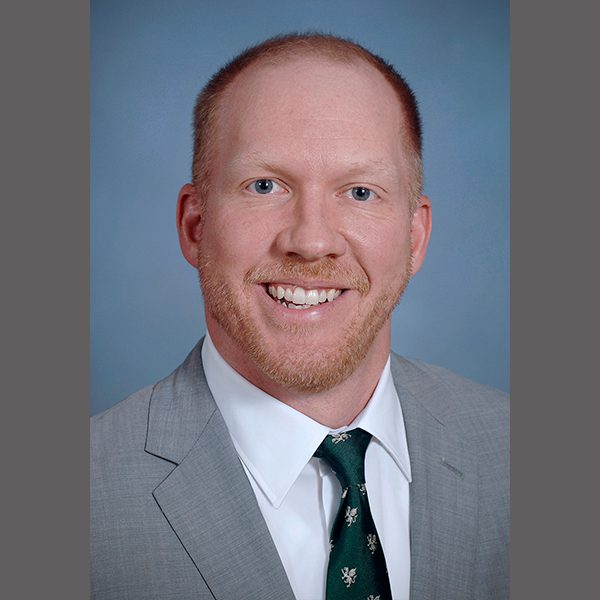 If you are interested in more information about our Meteorology program, please email our Meteorology Undergraduate Coordinator Terry Shirley.